Story2Remember online and print project consisted in one landscape A5 toolkit and a plain A4 brochure. The challenge here was to create a design easily applicable in both online and print.
In online the material was exported as an interactive PDF. Adding hyperlinks made the information more easy to follow. The details selected for the online version were sufficient to underline important information in print as well.
Below you can see some of the main pages, the structure they followed and general graphic direction illustrated in the toolkit design.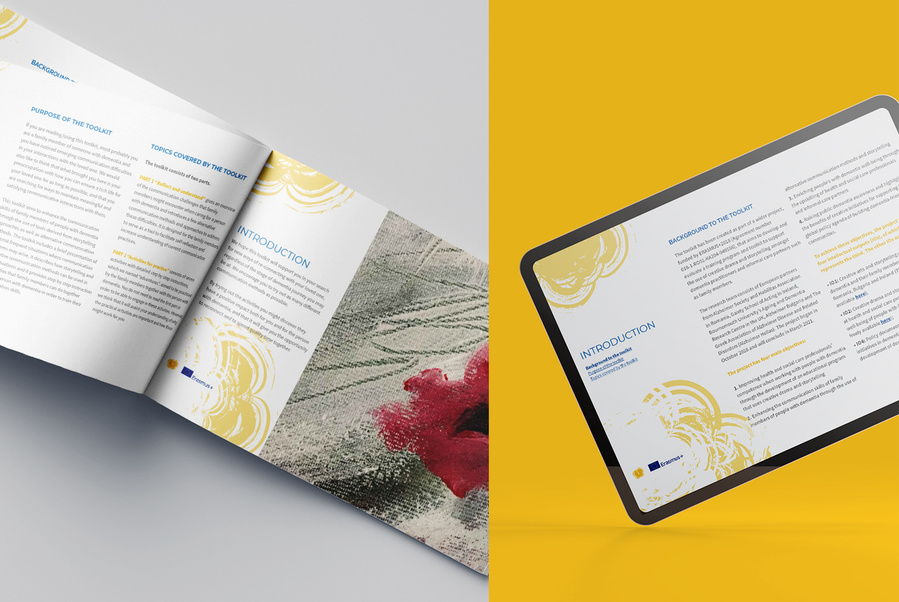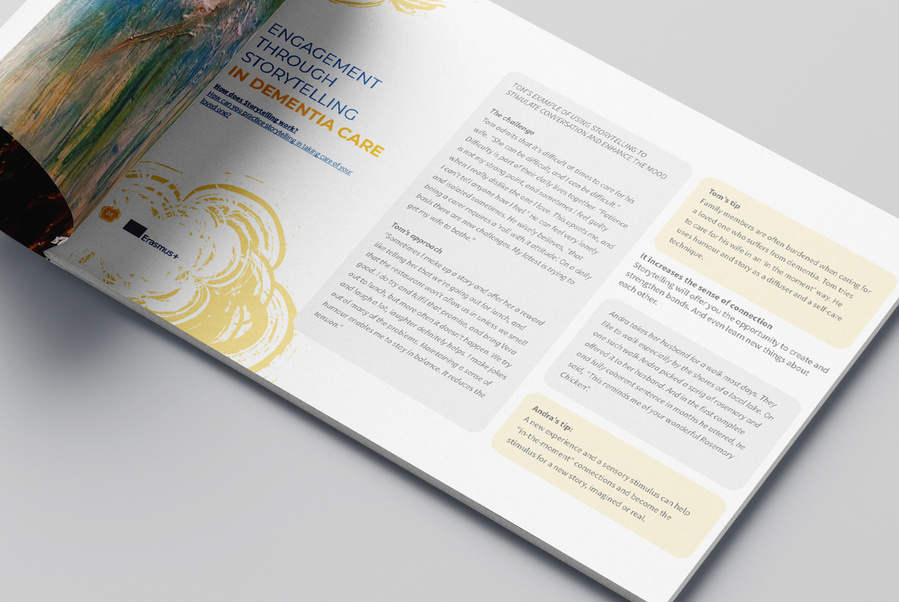 The A4 brochure consisted more in plain text accompanied with simple yet warm pictures related to the topic of the brochure.